Happy Friday! I don't really want to admit this, but we are in NOVEMBER...therefore approaching holiday season, and with that - gift buying. So, for those of you
crazies
prepared people who have already crossed things off your to-buy list, or for those of you
realists
who are saying "Woahhh....way too early!" here's something I STRONGLY encourage you to add to your idea list. Maybe it's an idea for what YOU want from Santa this year, or maybe it's something you can buy to have on hand for that friend that is impossible to buy for...either way, each and every one of you should be buying these this year: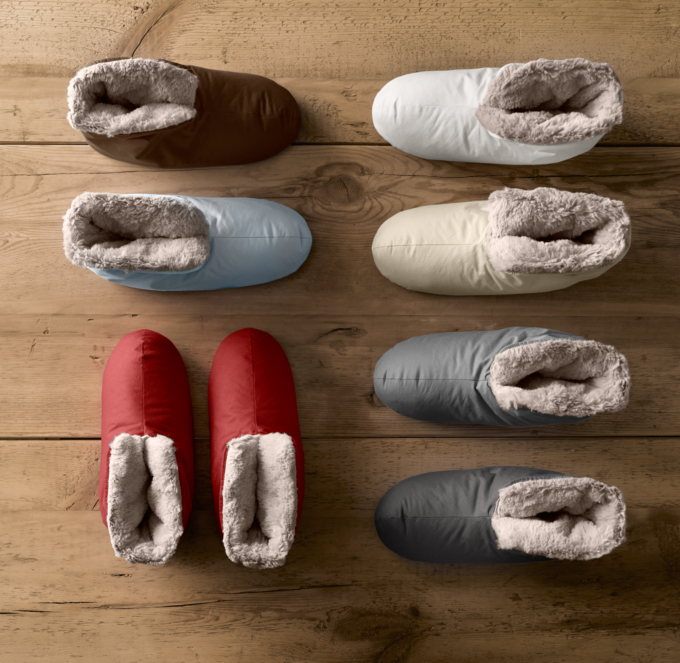 (a) They are called FOOT DUVETS - how can you go wrong? I have had mine for 3 years now and I can vouch for their duvet-heaven-ess
(b) They are $25. Seriously??? Some people blow that on coffee in a given week. They are arguably the most affordable and useful piece in any Restoration Hardware.
(c) They are DUVETS for your FEET. What more can you ask for? They have a super-soft lining and the outer material is exactly like duvet material, but in a variety of colours. Need I say more?