As per yesterday's
Porch post
(one of many to come, I predict), we are re-painting our porch. I thought I should source some inspiration photos for this very purpose. Currently it is white, and to be honest it will probably stay white. The front of our house is brick, the window casings are white. We are really only painting the dividing porch wall, a beam, and a couple of short column toppers on top of brick columns. But, just for fun, here are some ideas I found: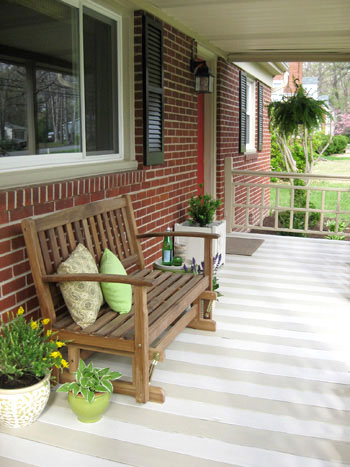 via
All Things Wood
- I like the wood ceiling but wonder if it will feel "heavy" in real life.
And now some dream photos where you can just picture curling up with a coffee or a cold drink!

via
- Wrap around porch, need I say more?